Our team has engineers with years of professional experience, ready to make your music sound big, loud, and ready for professional release.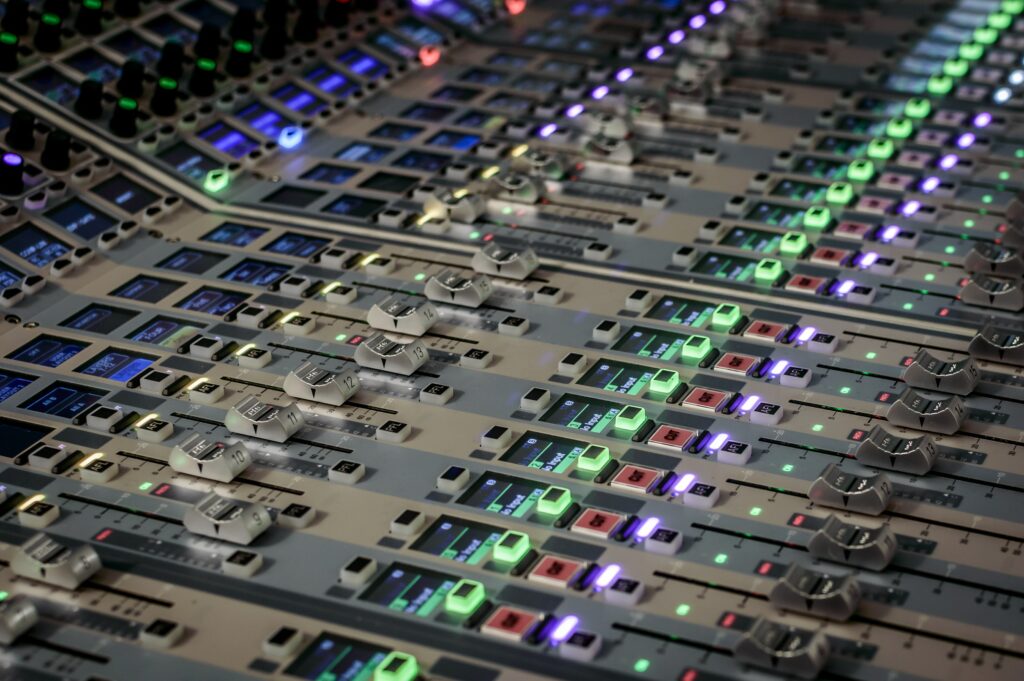 What is Mixing & Mastering?
Have you ever created a song, and then played it before or after one of your favorite professionally-released songs? Was it as loud? Did it sound as big, clear, and punchy?
If you haven't been mixing music professionally for a long time, the answer is probably NO.
Mixing is essentially the process of taking a song, and making sure each element sits where it was intended. Mastering is the process of taking the song after it's been mixed, and making it louder, wider, and fit to industry standards.
In reality, these processes are much more intricate and have many elements. Simply put, without a good mix and master, your song won't compete with the music you're hearing everywhere else.
Who needs Mixing and Mastering?
Artists, songwriters, producers, and anyone else creating music MUST have their music mixed and mastered.
In today's world, if the music you're releasing or pitching to someone else can't compete, you may be putting your career in jeopardy.
Nowadays, there's so much competition out there that us creatives have to really stand out in order to be taken seriously. One of the ways we can do this is by having amazing sound quality.
…and that's where we come in (cue heroic trumpet).
We have mixing and mastering engineers  on our team that have decades of experience combined. Many artists have put their projects in the hands of these professionals and their careers have taken off because of it.
Contact us about your project! send us a link to your song so we can hear where it is and what it needs in order to compete with the big guns.
Get FREE instrumentals & keep in touch
Keep in touch and get all notifications of my promotions or new releases.
Got quiestions about service?
We're here to help. Here are some of the most common questions, along with the complete answers.
Export each track in your session as a WAV file. These are the specs we like:
Sample rate: 48kHz or 44.1kHz
Bit depth: 24bit
File type: WAV or AIFF
Nothing clipping (over 0dB)
Nothing with limiters please
It's always a good idea when you're pitching music to have the best quality possible. The people you're pitching to are more likely to get excited about your music if they can hear what it will sound like when it's done.
Ideally we like to keep projects within the time frame you set with us. If we go over because of revisions, it's alright with us only if it is with you.